Yellowknife 4 Days 3 Nights Aurora Viewing With Accommodation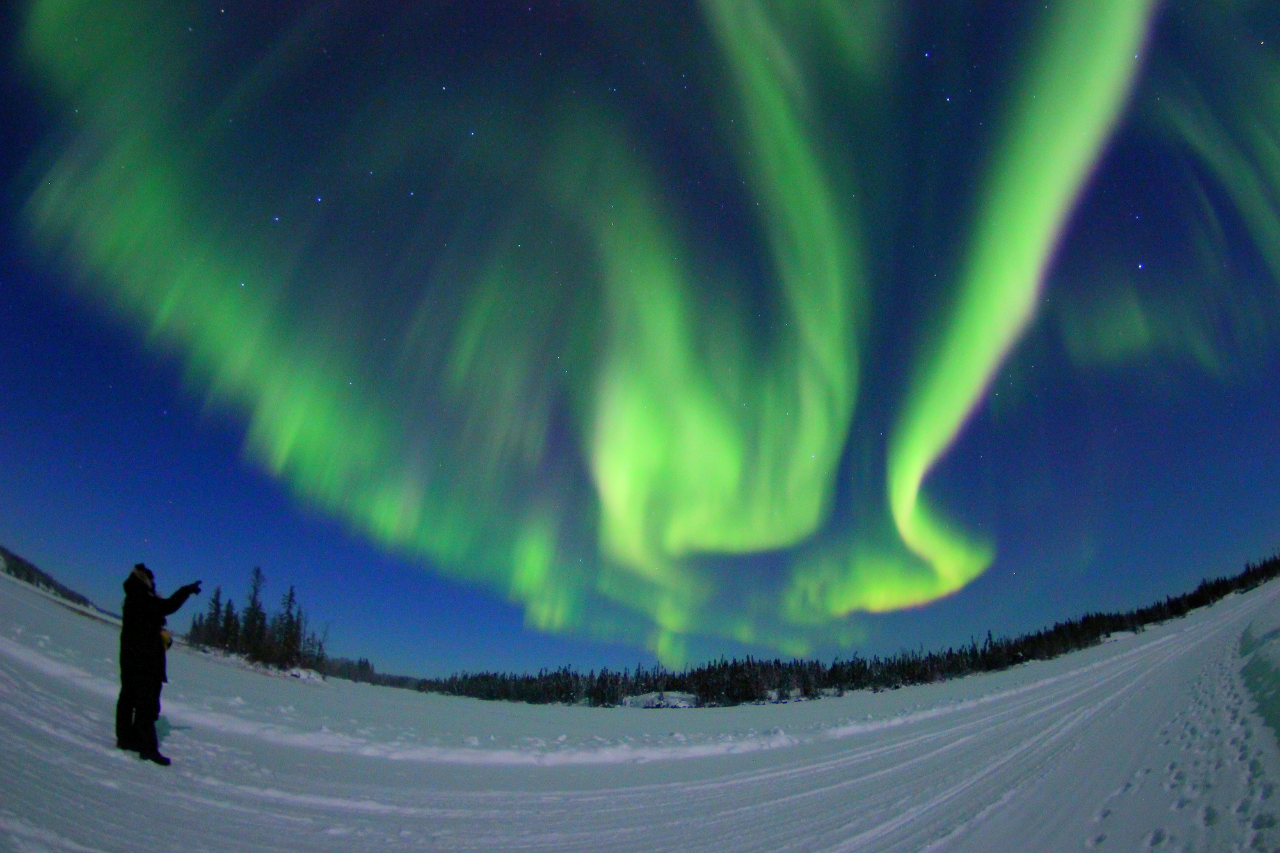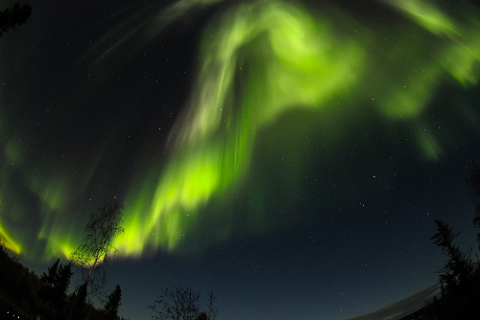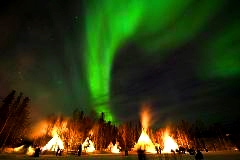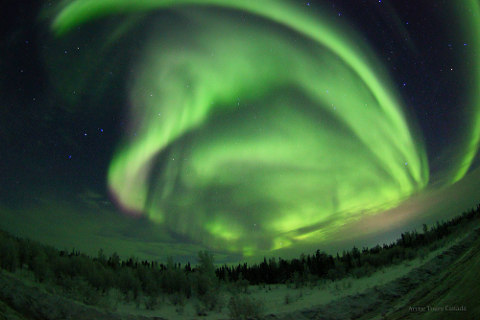 Duration: 4 Days (approx.)
Product code: PQKJ6F
Spend 4 days in Yellowknife, exploring on your own during the day and setting out at night with a guide to seek out the magical phenomenon of the Northern Lights. Spend 2 evening in remote wilderness locations, one in a cozy heated teepee, and rest up each night at a convenient local hotel.
Day 1: Arrival in Yellowknife & Nighttime Aurora Hunting Arrive in Yellowknife, get picked up, and check in at your hotel. In the evening, venture out beyond the city limits, leaving the light pollution of Yellowknife behind as you spend 4 hours tracking down and watching the colorful spectacle of the aurora borealis.
Day 2: Aurora Village Head to the cozy Aurora Village after dark falls and settle into a cozy, heated teepee, enjoying the perfect mix of traditional culture and modern amenities as you watch the sky during your final night of aurora-viewing.

Day 3: Nighttime Aurora Hunting Spend the day on your own, exploring town or opting to take part in outdoor or cultural activities if you'd like. In the evening, set out again into the vastness of the Northern Territories to catch dazzling glimpses of the Northern Lights.
Day 4: Checkout & Departure Check out of your hotel and get dropped off at the airport or elsewhere in Yellowknife to continue your adventures on your own.
What's Included
4 days and 3 nights accommodation at Quality Inn hotel or similar
Complimentary continental breakfast in some hotels

Free Wifi from some hotels
2 nights of aurora hunting tours. (4 hours per tour)
1 night of 4 hours aurora viewing tour at Aurora Village in heated tee pees.
Snacks and hot beverages in aurora hunting tours
Transportation for tours, hotel and airport shuttle
2 free aurora hunting tour group pictures emailed on request
What's Not Included
Flight, travel insurance, add-ons tours, and anything not listed on "what's included."
Diner and beverages at Aurora Village Lodge extra cost - available as optional add-on
Winter gear available to rent for winter aurora season extra cost.
Photo package
Optional add-ons tours are available on check-out page at discounted regular rates when purchased with hotel package..

** Please note the day-time activities that min# of participants is 4P, we
might adjust the date to reach the min# of numbers on your tour date then**
Pricing Terms

*Single - Single occupant in one hotel room with one King/Queen size bed***

**Double - Two occupants in one standard hotel room with one King bed or 2 queen size beds***
***Triple - 3 occupants in one standard hotel room with 2 queen size beds***
****Quad - 4 occupants in one standard hotel room with 2 queen size beds***
Hotel Options for package
Quality Inn hotel - complimentary continental breakfast included
Day Inn hotel - breakfast not included
Super 8 hotel - complimentary breakfast included
Capital Suites Hotel - breakfast not included
Anica Inn hotel - complimentary continental breakfast included